Retail Destination Live returned for the first time in two years, so we wanted to share some takeaways from the day in Leicester. Hosted by Retail Destination and REVO, we were pleased to support the event, which gathered retail and leisure professionals to share insights and discuss management challenges, innovation and sustainability, all hot topics for the future of places.
Retail Destinations that offer escapism and real community
A centre Manager's remit stretches far and wide, so delegates heard from a variety of speakers ranging from the Homeland Security Group at the Home Office to an Urban Greening start-up in order to address current management challenges with everything from security to sustainability.
We received a teaser on the UK government Bill, Protect Duty which is coming up in November following a review and consultation instigated after the terror attacks at Manchester Arena, Westminster Bridge and London Bridge. "We've relied on the good work of people like yourselves who've got a real interest in making sure your areas and locations are safe," said Phil Wilkinson from the Homeland Security Group. Up until now, the legislation has focused on things like health and safety and fire safety but it will soon extend to policy on security and terror threats. The venues and spaces included will be locations that are publicly or privately owned including high streets, retail stores, shopping centres and markets.
The case for retail and leisure destinations to have clear policies with regard to protests and antisocial behaviour was presented by Dawn Osbourne, founder of NOVA. Having spent 26 years in shopping centre management, Osbourne characterised real community with critical situation policies that are effectively communicated to protect customers, tenants and staff. Digitalising critical communications, operational messages as well as tools to quickly report and analyse performance encompass the connection and community we build with Retail Advantage. Delving further into the digital layer of placemaking, ART's director Gareth Jordan hosted a session with Anand Basu-Attwood, Commercial Operations Manager of Resorts World Birmingham during the Innovation hour.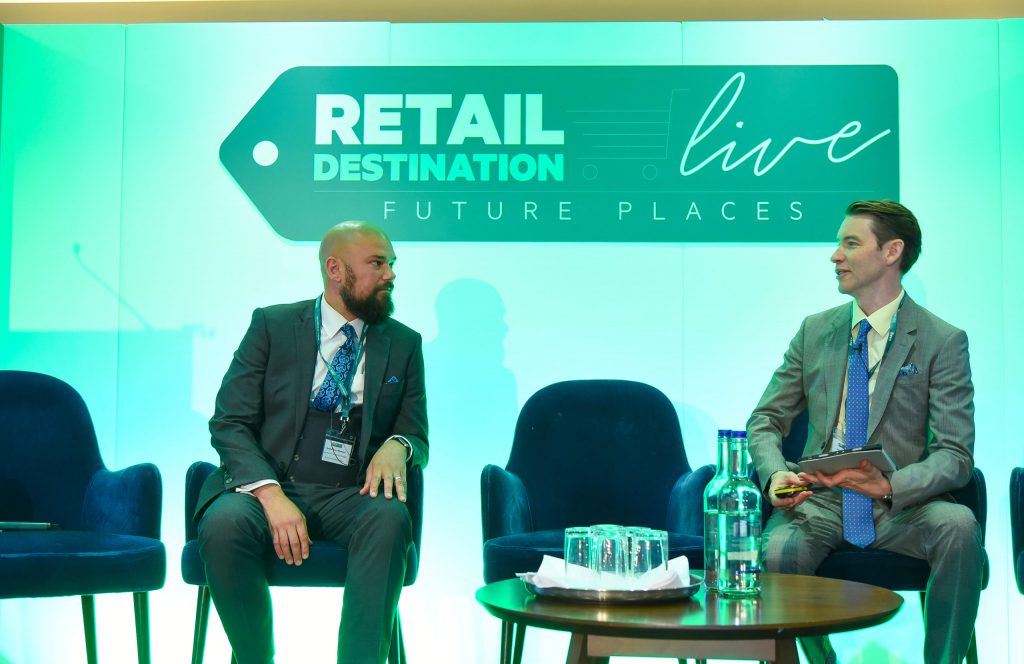 They unpacked the challenges managers face when introducing more leisure and F&B, but also the opportunities which were illustrated with heat maps of Resorts World. The maps from Retail Advantage, which Basu-Attwood and the team use to harness data, demonstrated the success of the new leisure mix with clear views of performance before and after they made the changes. It is true that not every retail destination has an arena, exhibition centre, spa hotel and casino like Resorts World, which is unique, however, the UK is seeing a move towards more lifestyle attractions so it was pertinent to tap into some of the technology that supports centre teams with these kinds of strategic moves. 
They discussed data to support stores and also changes across retail, F&B and leisure that drive longer visits, higher consumer spending and forge better, more-informed relationships with brand partners. Looking at the analytics to create winning places today, and in the future.
Are you up to Data?
Whether you want to understand how to get more from the data you collect or learn more about how the industry is using smart tools to simply and quickly achieve connection and more community spirit, let's discuss.