Elevating the designer outlet experience and shaping the concept of destination shopping, McArthurGlen is Europe's leading owner, developer and manager of Designer Outlets. The ever-expanding portfolio comprises 25 centres close to major cities in eight countries across Europe and Canada with intelligence software from Retail Advantage.
– 685,000 sq m of retail space
– 90 million visitors every year
– Powered by Retail Advantage, the white-labelled solution – MagNET delivers accurate business analytics, reporting and communications for truly connected- centres in one easy to use package
THE CHALLENGE
In 2005 McArthurGlen decided to streamline the way they communicated and reported information between head office, centres and tenants. The key requirements were:
Improve the speed in which data can be collected and collated from tenants
Enhance performance with analytics of market trends and sales data to help partners identify areas for growth
Save time and resources with a method of validating the information with multiple data quality checks
Complex calculations made easy, freeing time for deeper KPI analysis and better ROI from the data to guide leasing strategies
Enhance tenant community engagement with content feeds and timely critical notices
Strengthen communications across the portfolio by bringing data together from a number of systems including leasing, CRM and other key devices such as footfall and customer monitoring systems
THE RETAIL ADVANTAGE SOLUTION
Working closely with ART Software Group, McArthurGlen used Retail Advantage to launch a complete retail performance management platform to facilitate their reporting and communication, and we have been working together for over 15 years. Retail Advantage smoothly integrates with McArthurGlen's key systems to verify and transfer information, such as leasing, CRM, asset management and their corporate extranet. 
Maximise performance, reduce time and costs 
Arming centre management with tools, available in a number of languages, which present analytics that genuinely help teams perform better and be connected in smarter ways. Retail Advantage provides reporting and data visualisation to users across McArthurGlen's entire business locations. 
Purpose-led Partnership
Instead of a static solution where we simply dictate how things should work, Retail Advantage is a base platform that is often enhanced by client requests and the long standing collaboration is a testament to this. Retail Intelligence tools have long been an essential part of McArthurGlen's strategy, delivering accurate business analytics in real-time and connected-centres focused on shared knowledge and objectives.
Reaching ESG commitments through clear data
Dedicated to reducing carbon emissions in support of McArthurGlen's 2040 Net Zero ambitions, smart reporting tools help understand the data on both economic and environmental grounds to:
Reduce energy demand
Increase on-site renewables
Reduce waste streams
Embed safety and security
Engage in collective action with brand partners
"It is integral that we are able to provide our brand partners with the knowledge, background and trade patterns of our centres as well as the locations, regions and countries in which they trade. Working with ART Software Group enables us to gather, analyse and dissect data from a wide selection of sources on a daily basis. We are then best placed to support our brand partners in performance maximisation, with a spotlight on delivering the best experience for our guests." Eleanor James, Head of Brand Development – McArthurGlen Group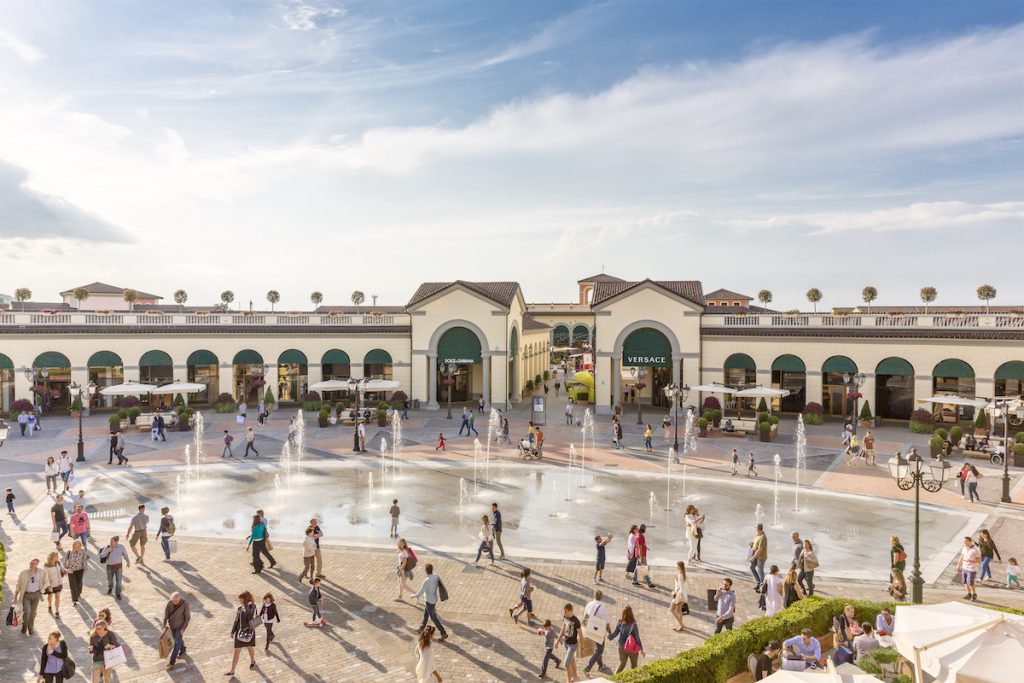 Learn more about Retail Advantage and our work with McArthurGlen in RLI 'Realising the Real Value of Data', where Gareth Jordan, Director at ART Software Group and Eleanor James, Head of Brand Development at McArthurGlen, discuss data in action.