"You can't be seen until you learn how to see" said author and former dot com business executive, Seth Godin… 2020 vision could easily become the most used email marketing title of the year, but beyond the buzz, the time to get focused on the advantage of proptech is now.
Proptech is sometimes linked with disrupters to be wary of, but in 2020 it has come to represent the positive impact that technologies, new opportunities and processes can have in the revolution of real estate. 
Technology should support you and meet the evolving needs of your clients. It is right to demand holistic solutions with software that works with each asset to measure and determine if it is operating at its full potential, as well as providing an investment view. Purpose-built software is an invaluable foundation to process data and connect users with the capability to work in multiple currencies and languages across a portfolio. Today, if you are not measuring, you cannot be effectively managing.
Proptech exists to answer questions about how we engage and get value from real estate. We designed our solutions – such as the Retail Advantage platform – specifically to make measuring performance and managing assets easier. For the retail industry, using transaction data and traffic data are often the most valuable sources of customer information used to grow sales. But data is everywhere, and our solutions not only collect customer insights, we produce analytics and incorporate available sources with feeds from tenant performance and marketing activity to weather and energy data. Tools like data-rich 3D environments also help businesses really engage with the property they are managing.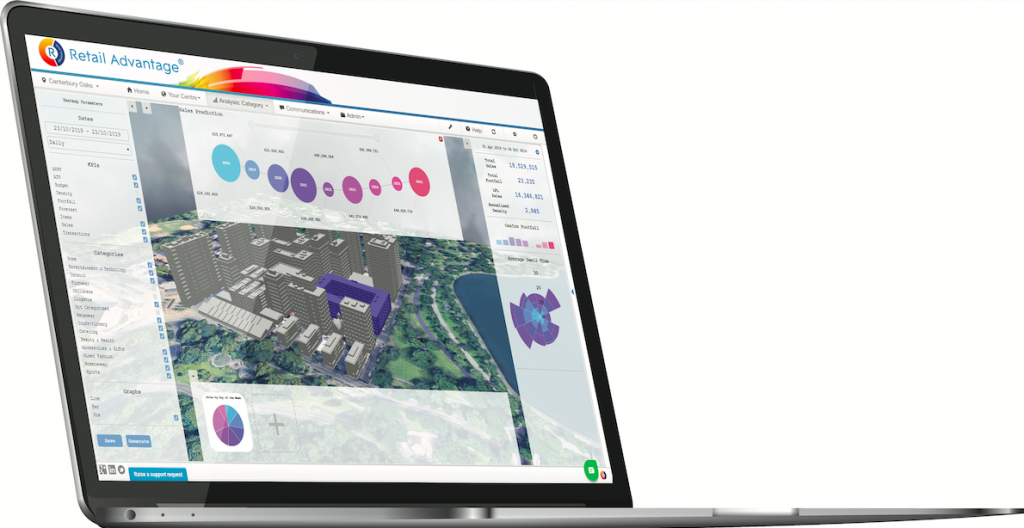 2019 was the year that sustainability broke into the mainstream and proptech holds a great opportunity for environmental good and compliance. A people-centric approach to technology is also gaining momentum by catering to the needs of individual users, tasks and roles. From improving operations and efficiency to empowering decision-makers, we are in the middle of a digital and cultural transformation for the better.
Please get in touch to discuss your needs with one of our experts.